The Guyana Bank for Trade and Industry Limited (GBTI Ltd) once again hosted its Annual Early Savers Summer Camp from 10th July to 14th July, 2017 at the Bank's Recreational Centre, in Bel Air Park.
The Camp catered for two age groups; 7-10 years old for which sessions are conducted in the morning, and 11-15 years old for which sessions are conducted in the afternoon.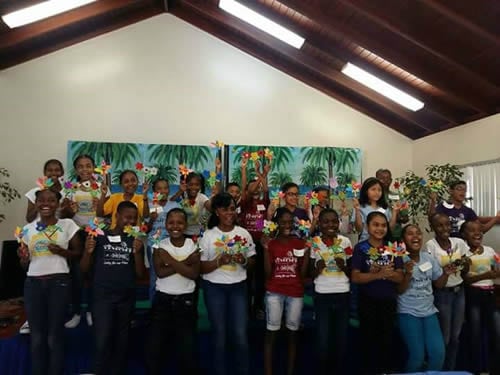 Participants of this year's Summer Camp
Craft projects such as making cards, tie dying, making towel racks, floral vases and pencil holders and fabric painting was facilitated by a member of the Guyana Women Artist Association. The younger group was also treated to a literacy session in the form of storytelling which was conducted by Mr Allan Fenty.
This year's camp also saw the collaboration of the locally televised children's programme, "Kids Today, Leaders Tomorrow" who were also actively involved in the morning sessions of the camp. Some of the craft projects were also facilitated by some of the teachers of the show.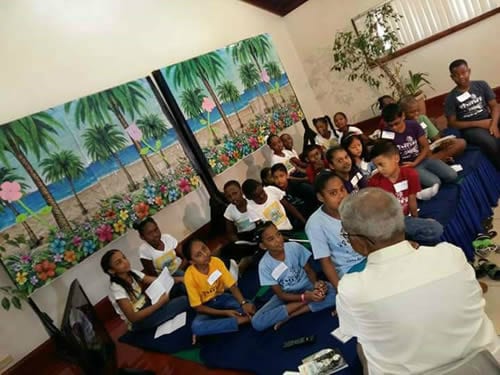 Mr Allan Fenty conducting the Literacy Session with this year's participants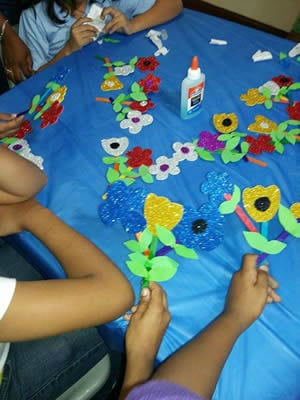 One of the craft of the 7-10 year age group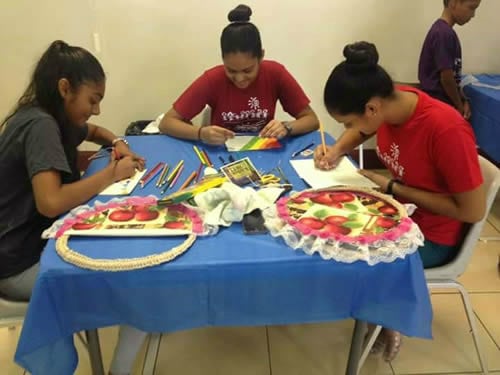 The 11-15 year age group engaged in a craft session
The camp culminated on Friday 14th July, 2017 with an exhibition of the art pieces.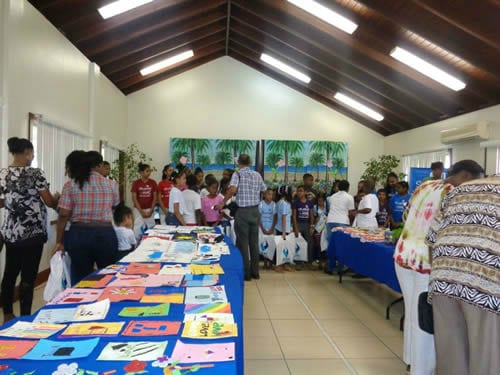 Parents of the participants viewing exhibitions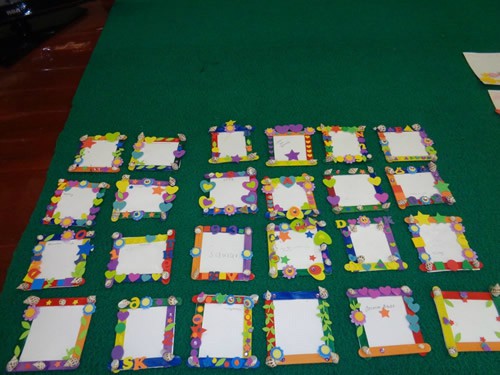 Some of the pphoto framesmade by participants of the 7-10 age group